From October 15 (Tuesday) to 18 (Friday) in 2019, Asia's largest IoT-related trade show "CEATEC JAPAN 2019" was held at Makuhari Messe in Chiba Prefecture in Japan. It is one of the largests events where we can meet over 700 exhibitors, 150,000 visitors, 1,300 media companies, and 200 companies from 19 countries. Since this event marks the 20th anniversary in 2019, JETRO (Japan External Trade Organization) organized exhibition booths of overseas companies. The recent trend to promote IoT on a global scale has begun to take root in Japan. 
The theme of this time was "Harnessing CPS/IoT to create business opportunities based on co-creation involving a wide range of industries and fields, this event brings the technologies together in one venue that is ideal for the exchange of information. This facilitates for realization of Society 5.0, the ultra-smart society designed to further economic development and the solution of social problems. (*) ". Many booth introduced cutting-edge technologies that had never been seen before.

* Source: CEATEC official website
The research team of Crowd Power Partners attended "CEATEC JAPAN 2019" and covered IoT trends and overseas companies aiming to enter the Japanese market. This article introduces the event's details
Venue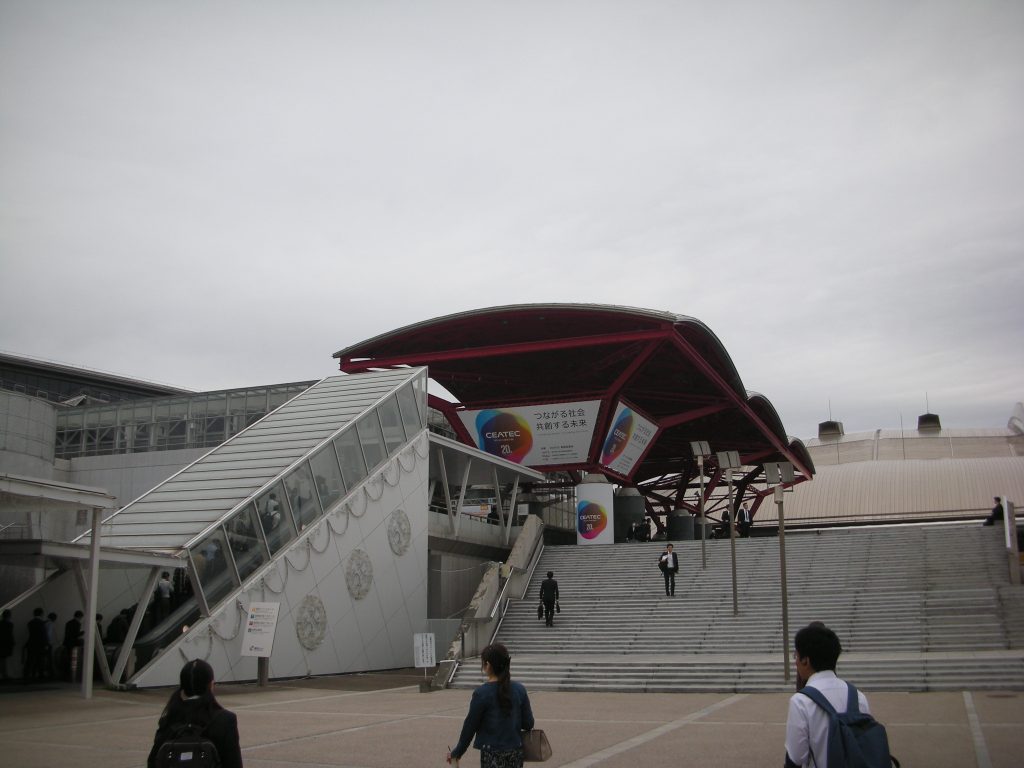 The event took place in Makuhari Messe
CEATEC Emblem 
*Submitting two name card allows you to enter the event as Press.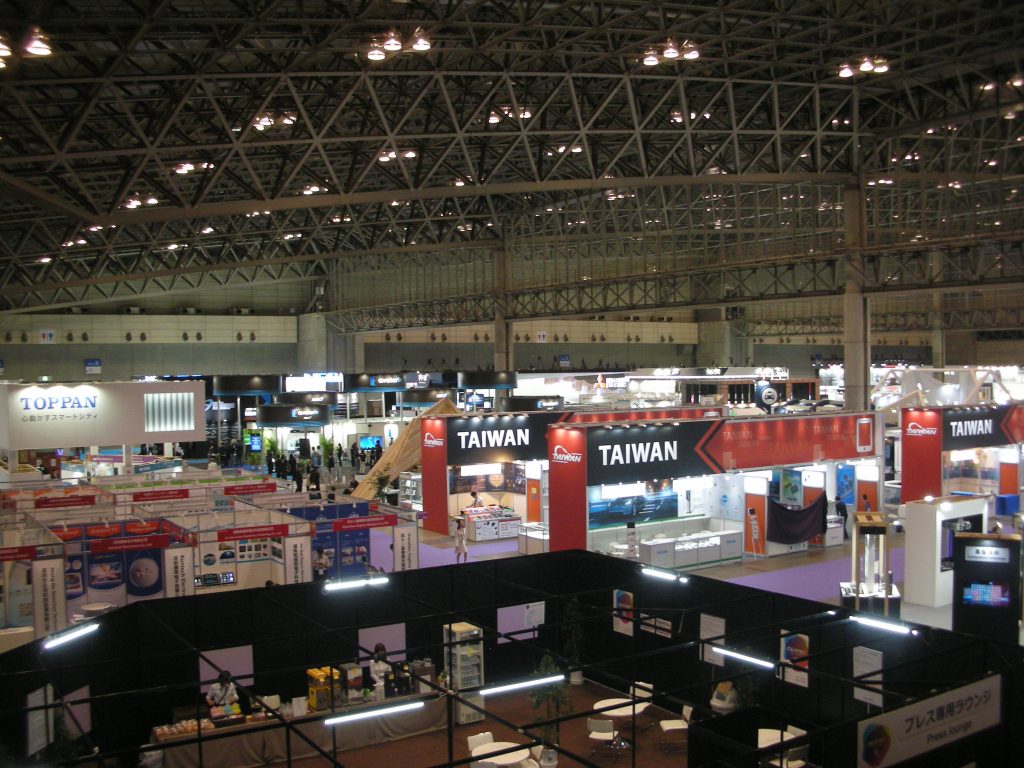 Exhibition Hall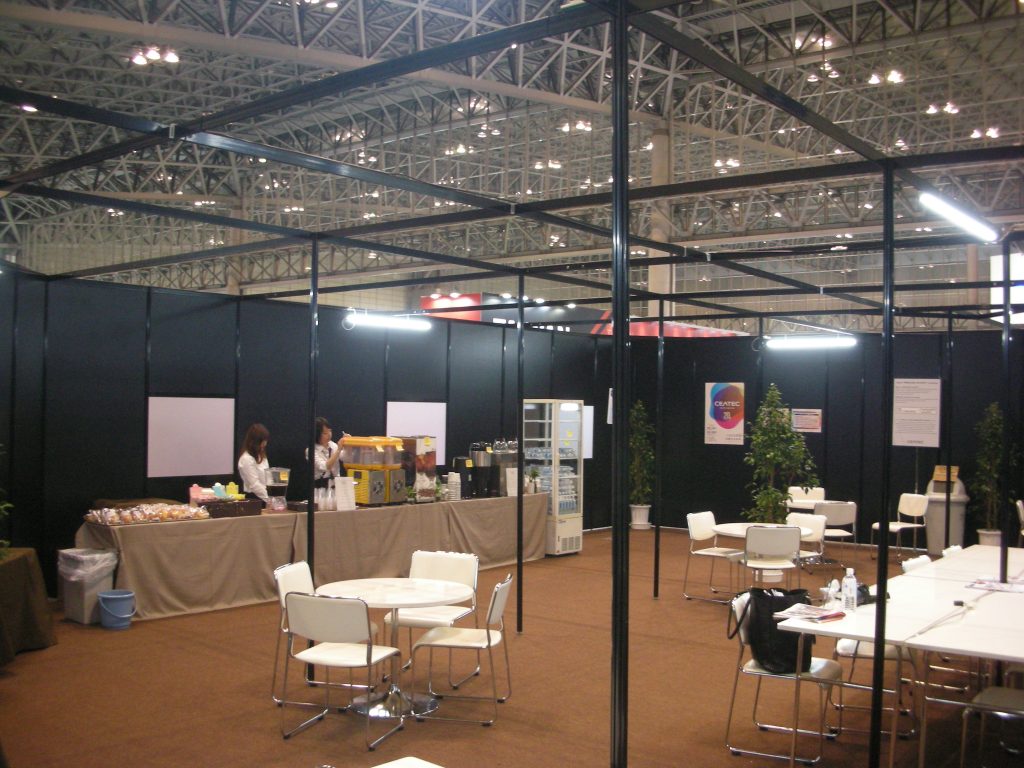 Media Lounge
*They offered beverage, snacks and pans for free.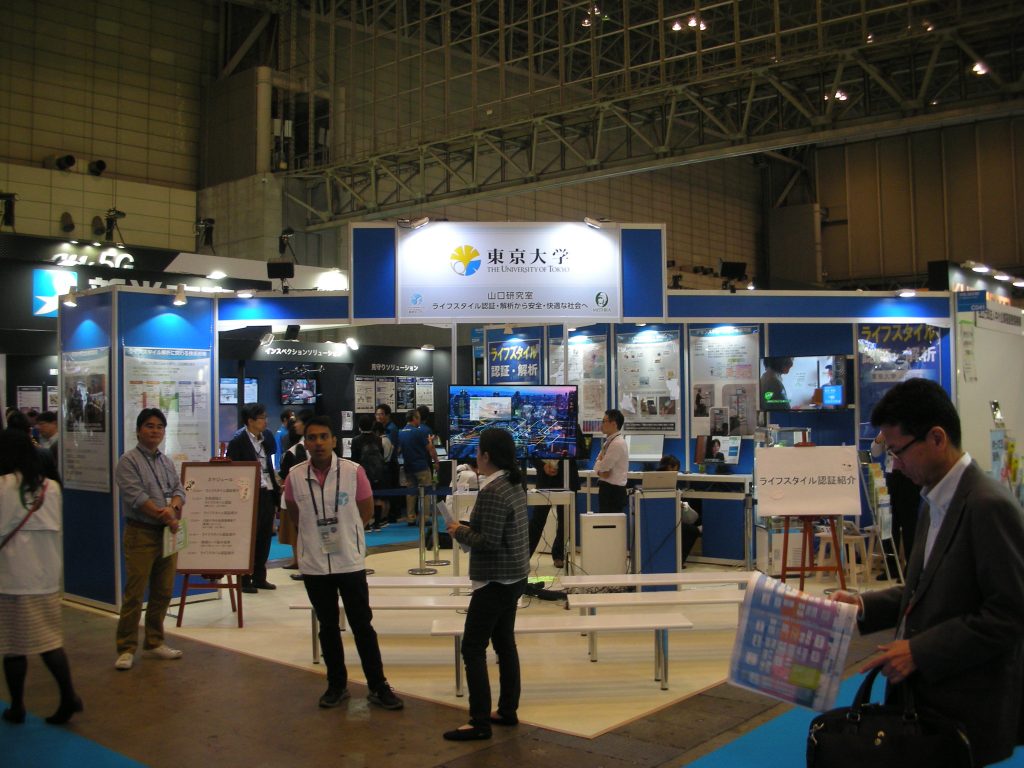 The University of Tokyo attended the event.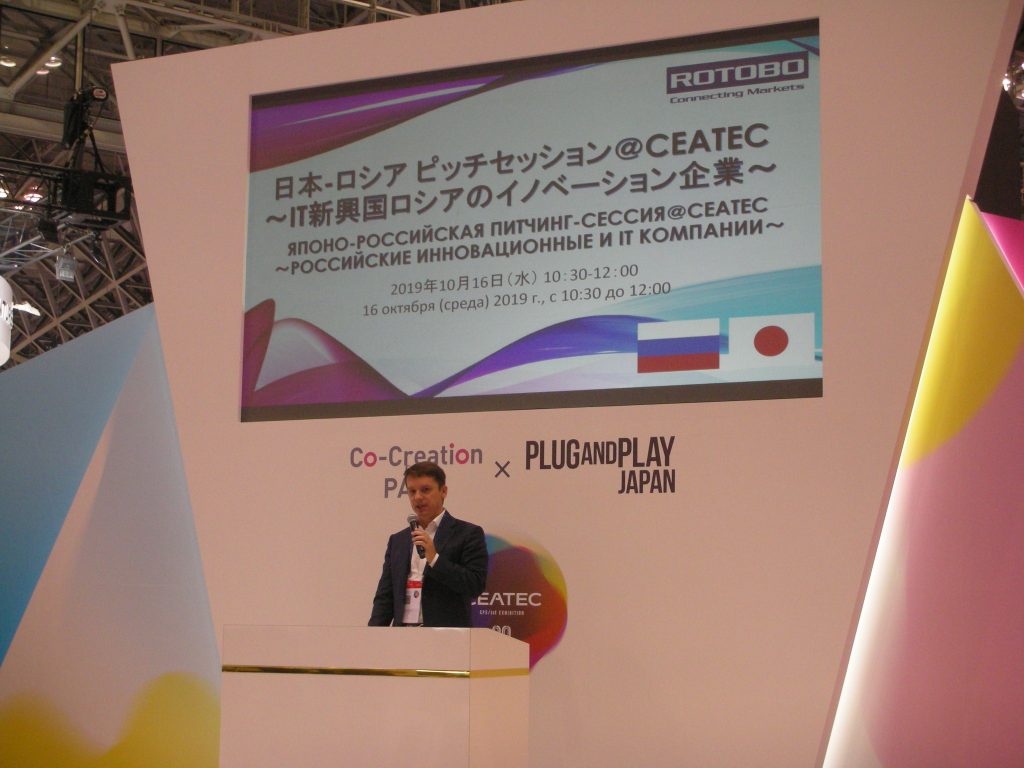 Foreign exhibitors presented their service and products in the international pavilion.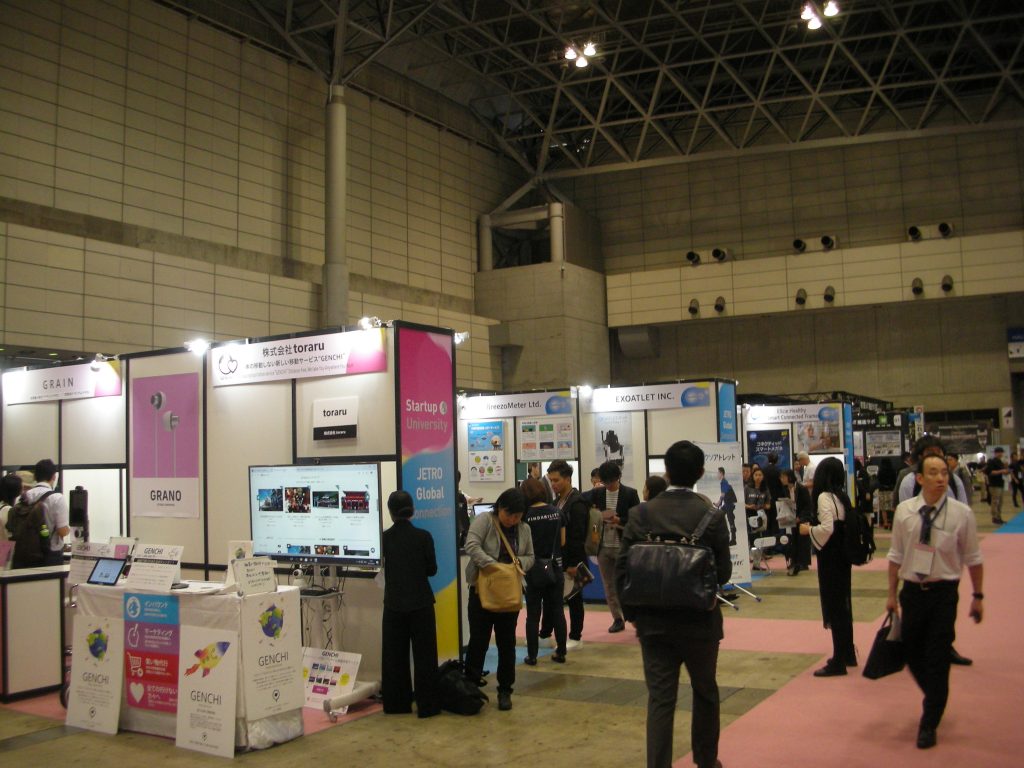 JETRO Global Connection Zone (1)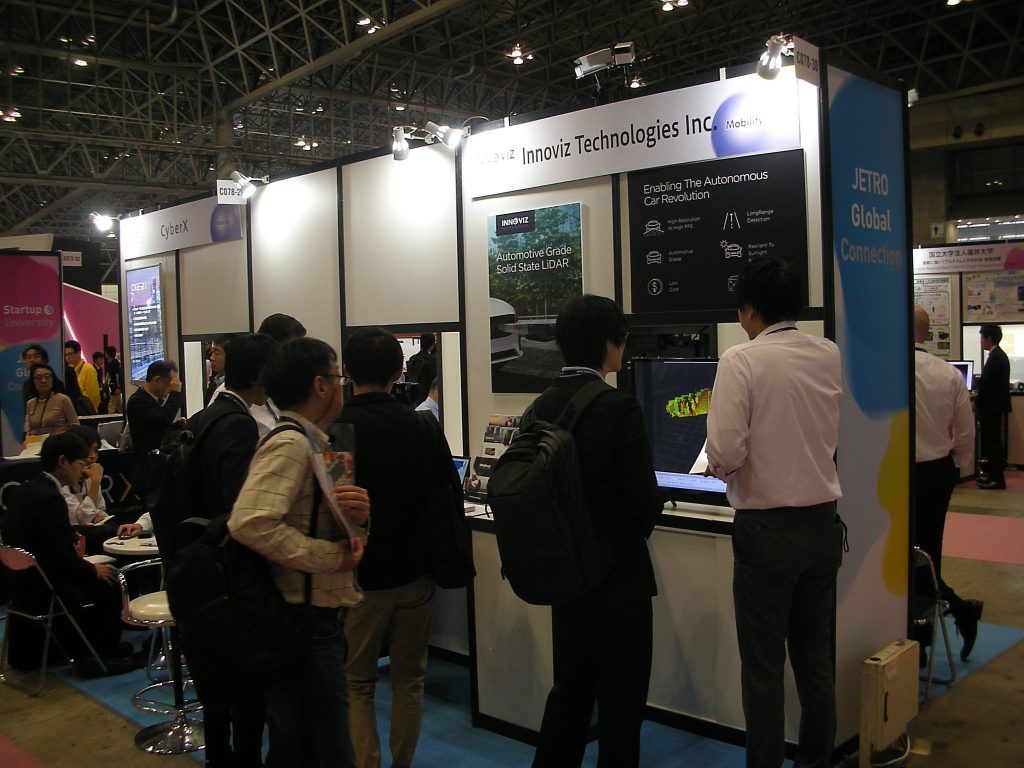 JETRO Global Connection Zone (2)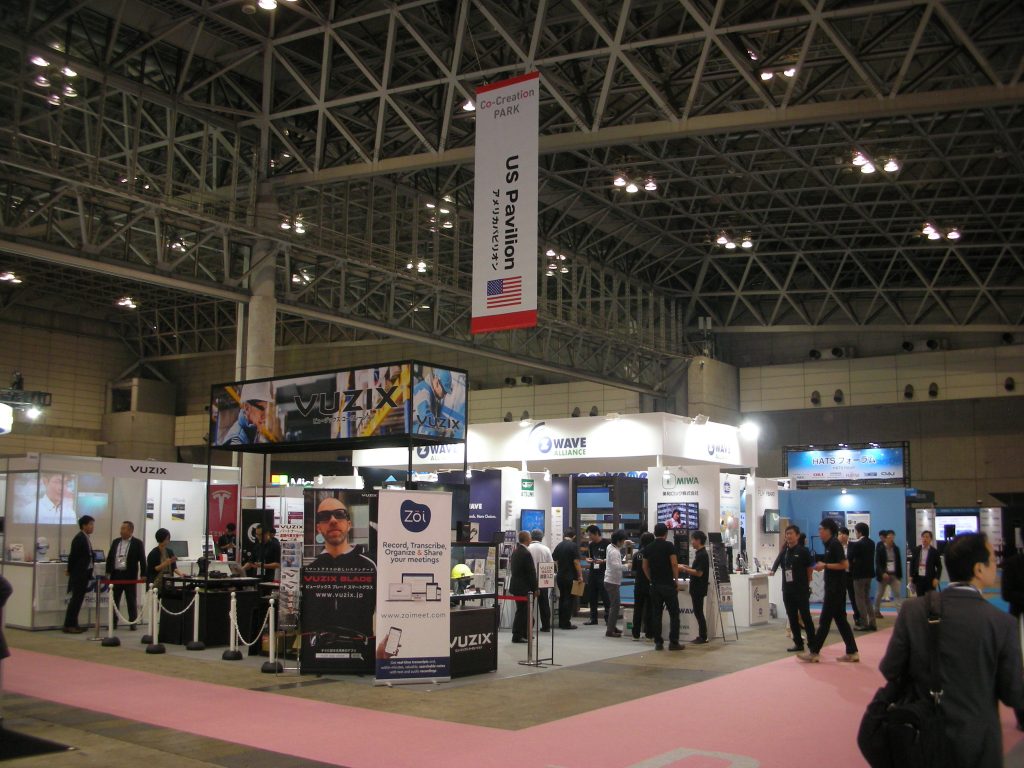 US Pavilion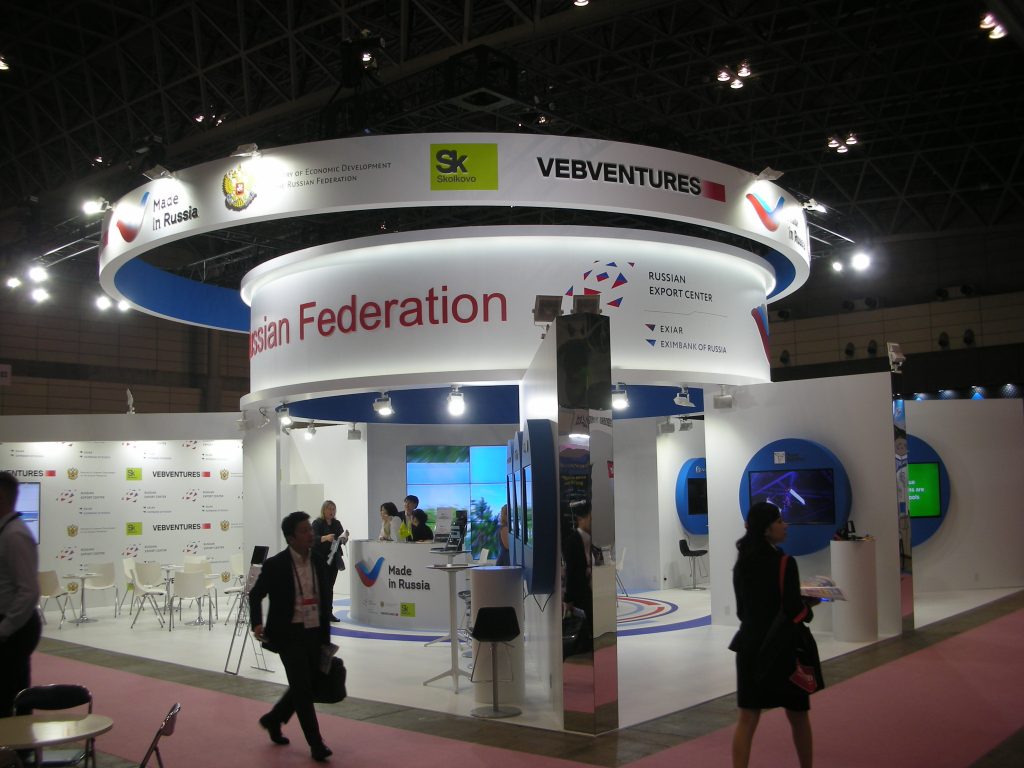 Russian Pavilion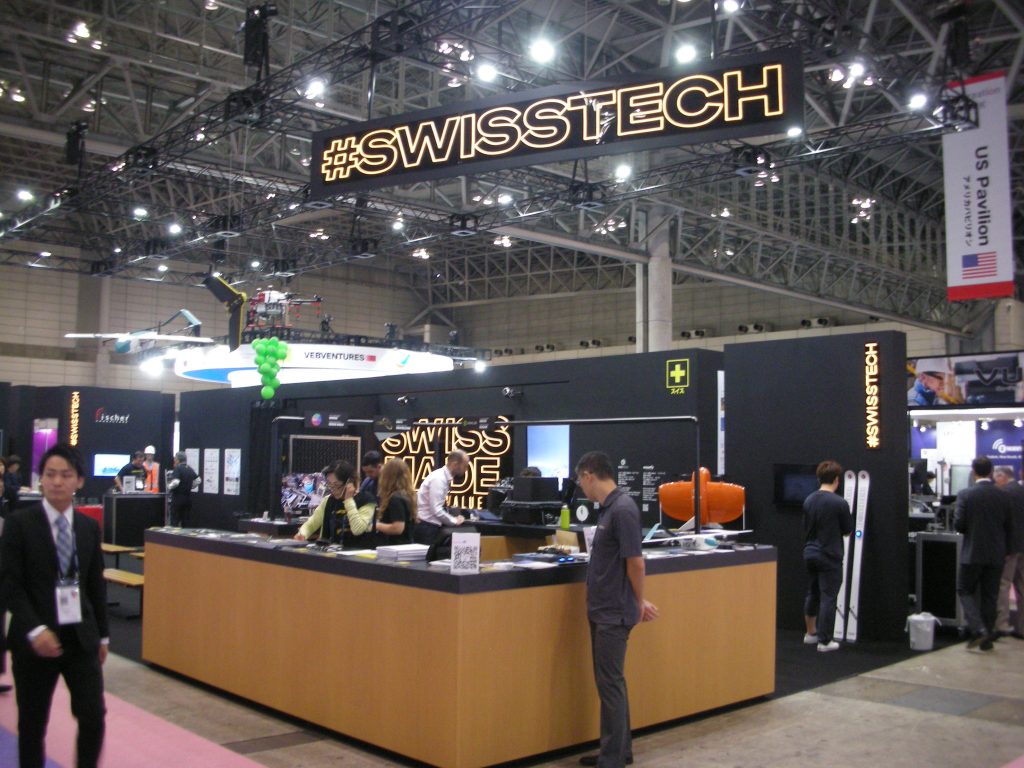 Swiss Pavilion
Overseas Trend
Among the overseas companies, many startup companies focused not only on the technical aspects of smart cities and IoT, which are the theme of this event, but also on healthcare and education. Some managers wanted to introduce their products as a tool required for the upcoming aging society in Japan, and wanted to focus on education as well.
We introduce seven companies from North America, Asia, Europe and South America as follows.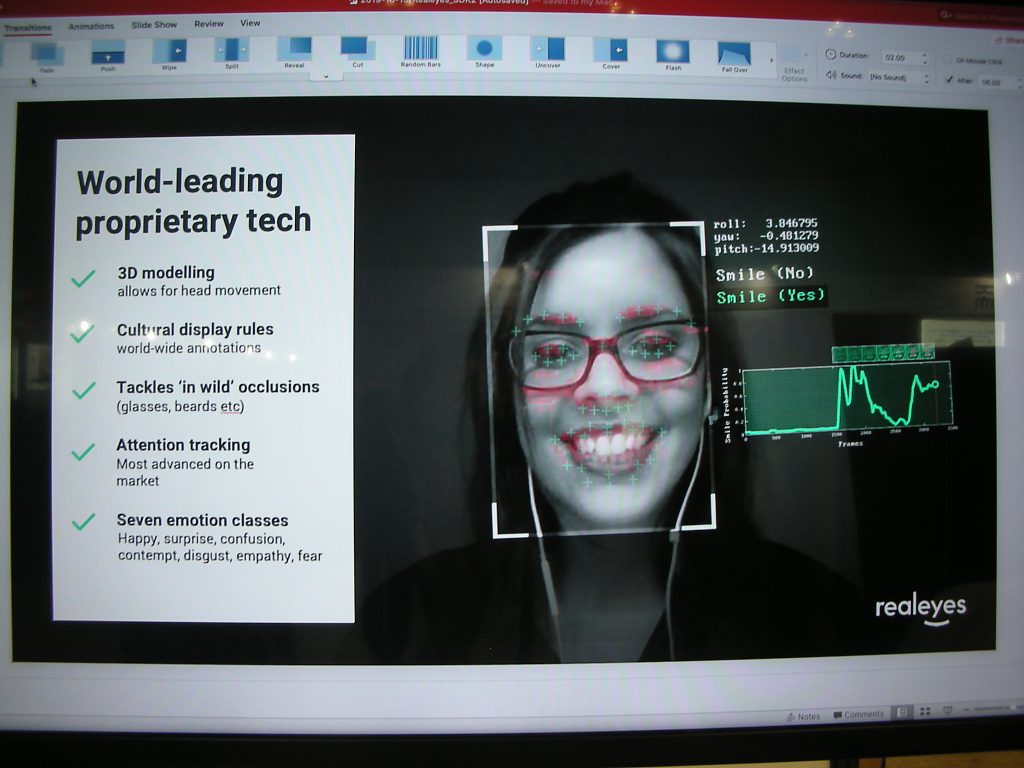 Realeyes is an AI company based in London, UK. It has developed a system that can analyze human emotions by using technology to read facial expressions from webcam. Advertising and marketing companies highly value the company's technology and it is said that the Realeyes product maintains 75% accuracy in predicting sales growth.
Company: Realeyes (England)
URL: https://www.realeyesit.com/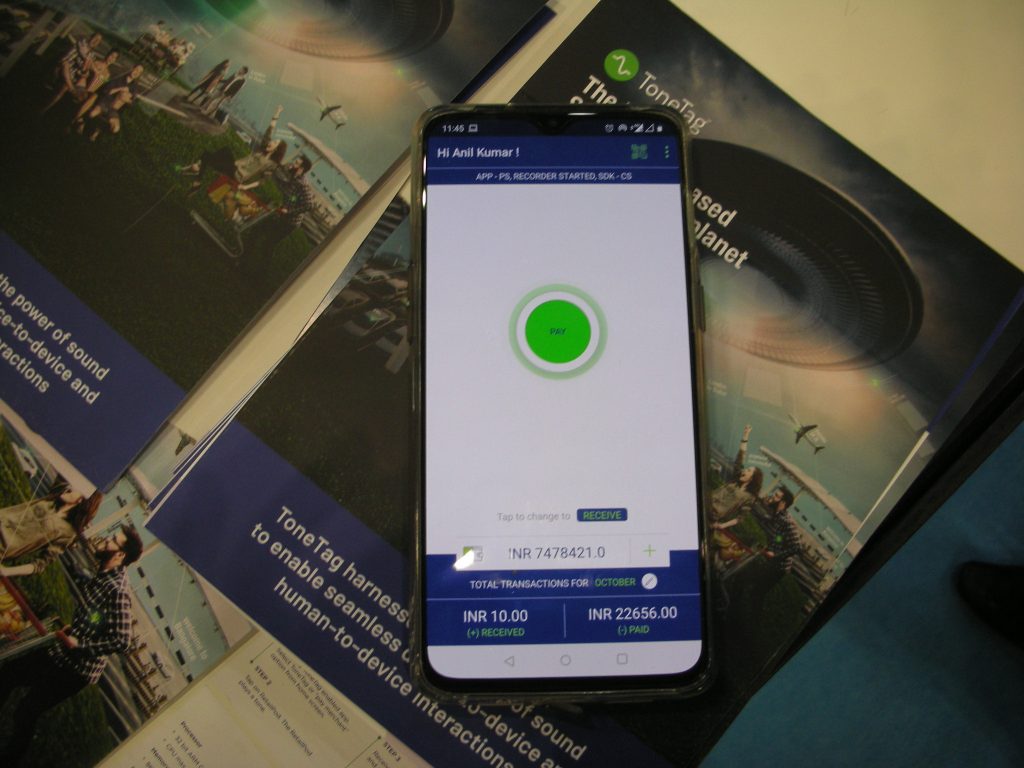 ToneTag is an Indian company that develops applications that enable data communication and engagement services via sound waves. Using encrypted sound waves, you can make non-cash payments on any device. All payments can be made safely using state-of-the-art security and multi-layer encryption.
Company: ToneTag (India)
URL: https://www.tonetag.com/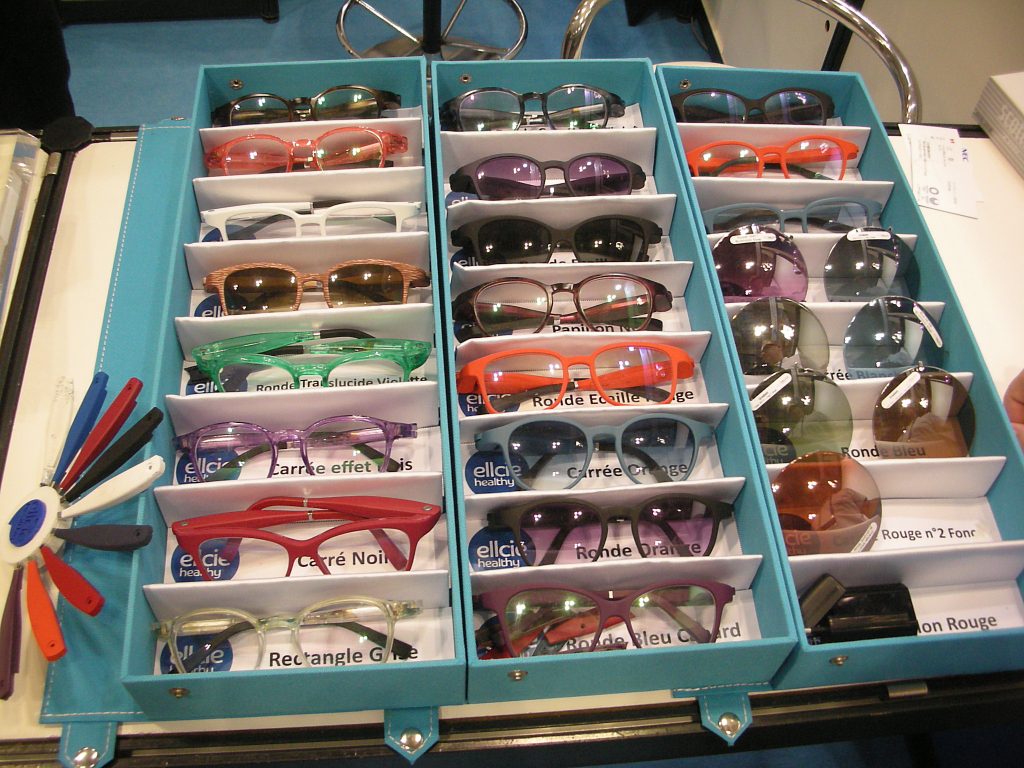 Ellcie Healthy is a French company that develops smart glass applications that allow timely monitoring of user's condition. The newly developed glasses are as light as 70g, and the built-in GPS makes it possible to detect the user's position and unexpected circumstances when they fall off.
Company: Ellcie Healthy (France)
URL: http://ellcie-healthy.com/en/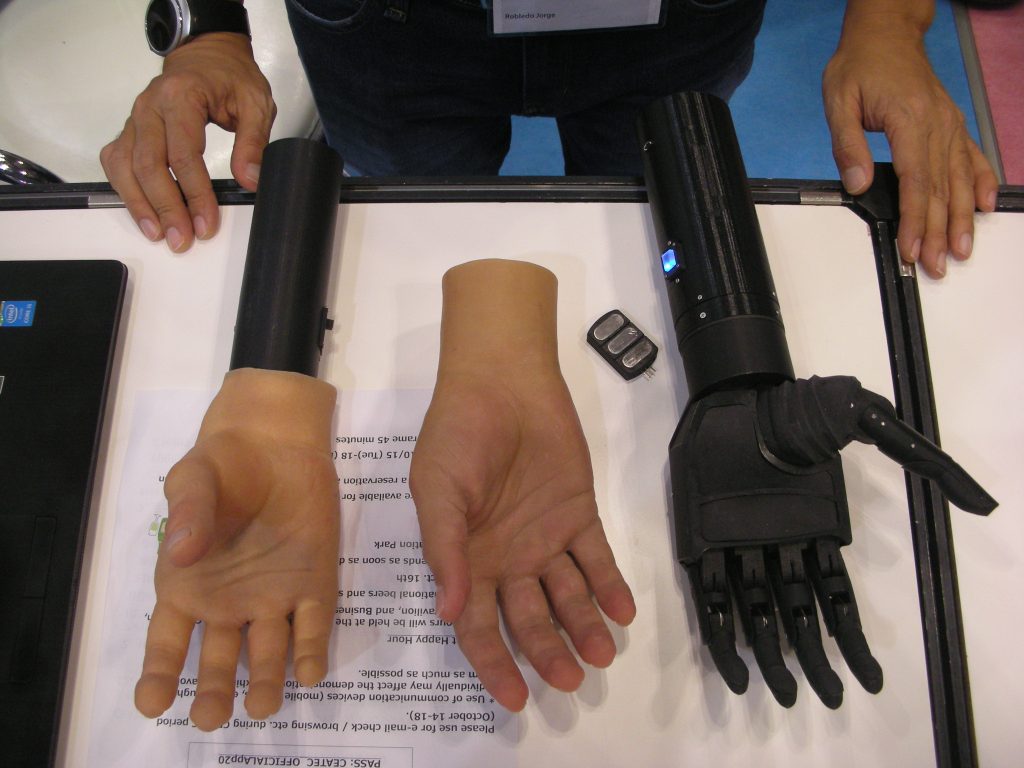 Prótesis Avanzadas is a Colombian company developing automatic prostheses. It provides solutions to users who have lost their arms and have difficulties in their lives. The prosthetic hand uses cosmetic gloves, so those hands look like actual arms. Since each finger moves autonomously, it features a high-precision function that can pick up small objects and paper. It is capable to touch on a PC keyboard.
Company: Prótesis Avanzadas (Colombia)
URL: https://www.protesisavanzadas.co/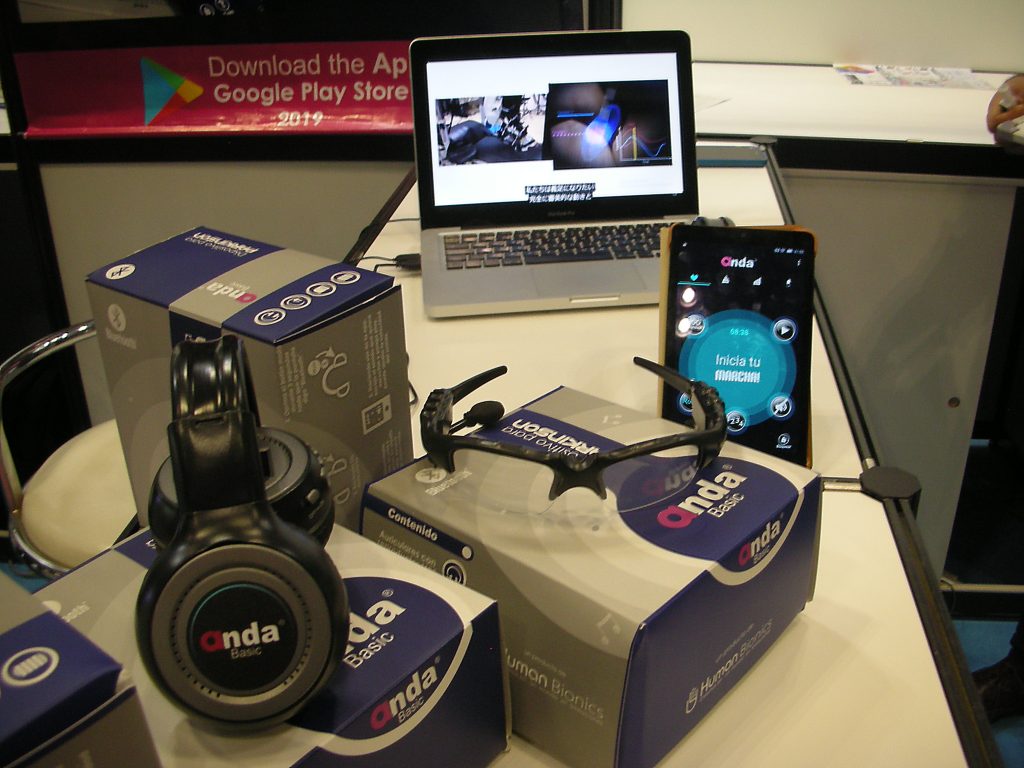 Human Bionics is a company that provides a sound experience for patients of Parkinson's disease who have difficulty in walking. Wearing glasses with built-in earphones developed by the company helps you to listen to the music with a certain tempo such as jazz and rock. A feature of the company's products is that it supports patients who could not walk without relying on an assistant, so that they can walk independently by listening to music.
Company: Human Bionics (Colombia)
URL: https://www.hubionics.com/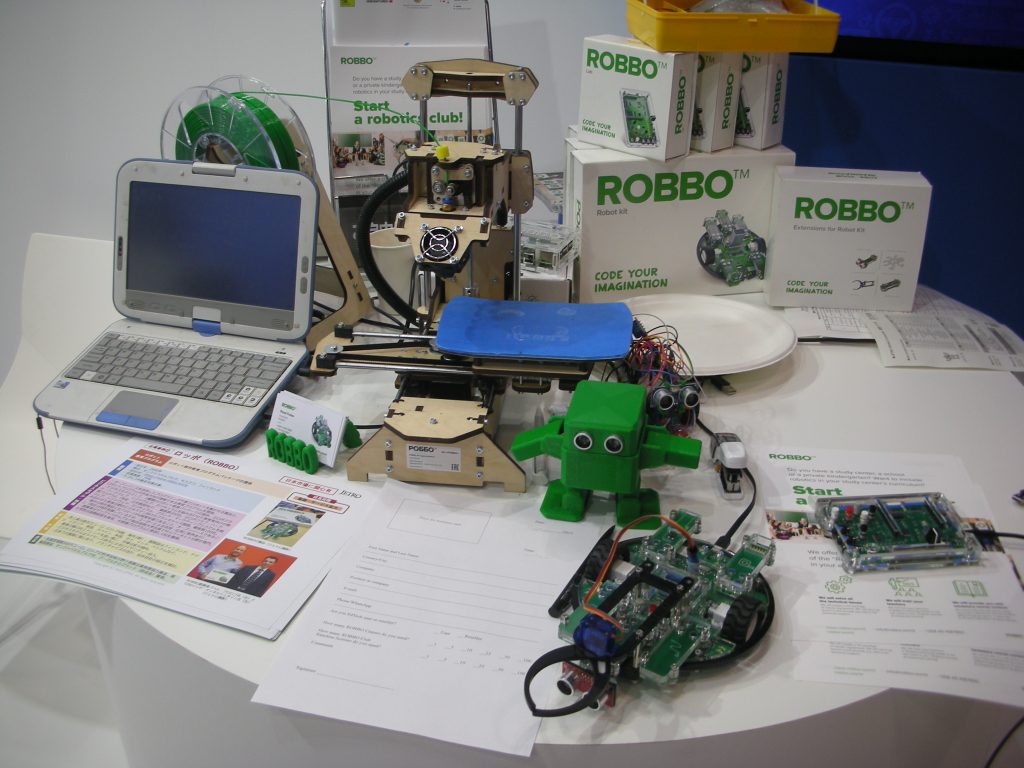 ROBBO is a Russian company that develops and educational programming materials for kinds. Schools in Russia started to use it programming materials that move machine tools. Children aged 5 to 12 can learn programming with it. By the end of the whole educational process, children will be able to handle Java. Finnish school also uses the company's teaching materials, and the selling price is 75,000 yen in Japanese currency.
Company: ROBBO (Russia)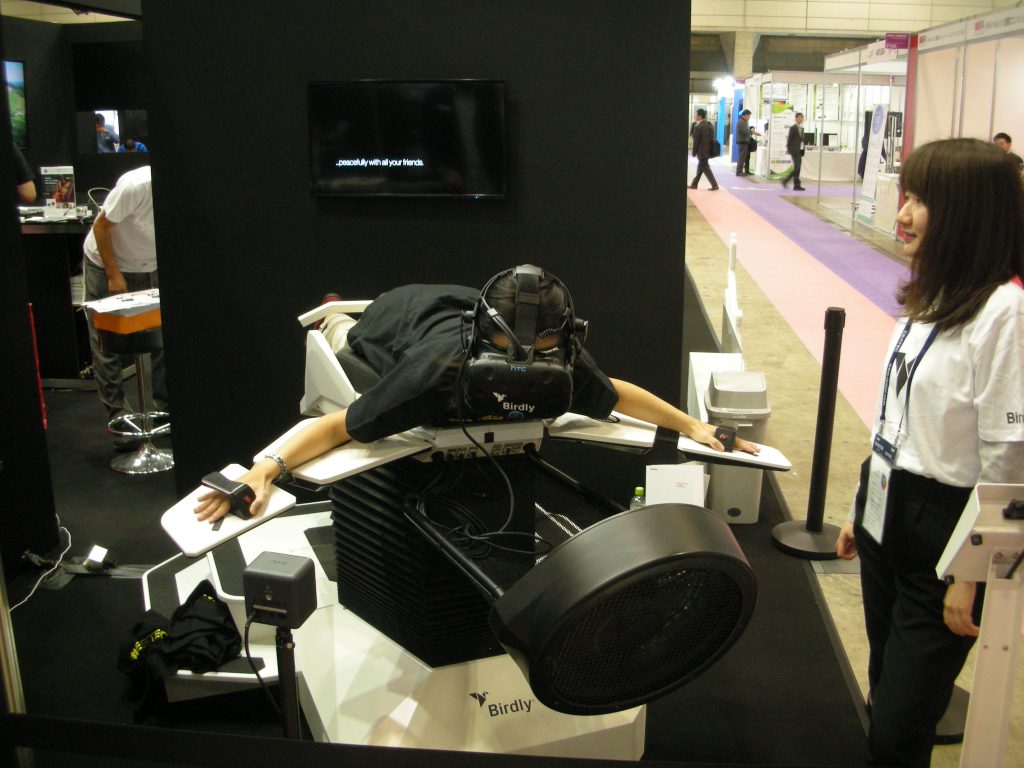 SOMNIACS is a company from Switzerland. It manufactures VR equipment that allows people to experience the feeling of flying like a bird. Although it appears to be in demand at entertainment facilities, the 80% of its clients are educational and research institutions. It is used to learn bird ecosystems at schools, but it can also be used in museums.
Company: SOMNIACS (Switzerland)
Summary
Overall, the exhibition booth focused on the Japan's needs such as an aging society and education. It may be possible to expand the business opportunities for overseas companies to provide services by spreading the needs of Japan on a global scale. Based on this, it would be very interesting to follow the trends of overseas companies that combine healthcare, education and IoT in their business model. 
Crowd Power Partners will continue to follow the trends of overseas companies in the IoT industry. We also support global companies to enter the Japanese market and localize their product and services.
Get in touch with Crowd Power Partners to get the information you are looking for. Fill out the form and a team member will respond to your inquiry as quickly as possible.
Before sending the information, see Privacy Policy.
この情報へのアクセスはメンバーに限定されています。ログインしてください。メンバー登録は下記リンクをクリックしてください。